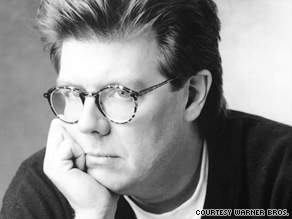 With the passing of
John Hughes
comes the end of an era. "Ferris Bueller, you're my hero!" will no longer be said with the zest it once was, but instead, with a slight sadness in tone, a reflection of time past, a longing for understanding that all Hughes films gave us in our teens. That understanding kept us going, told us it was better to be ourselves than anyone else, and that it's smart to take inspiration from anywhere, not just those places - or people - who are "cool".
In all of the reading I have done lately on the late Hughes, no one said it better than Scott Bradley in an August 13th article entitled
Don't You Forget About Me
, in the
New City
. Here, Bradley gives us "Scooty's Mollyfesto": quips and wisdom from 1980's Midwest films that touched our hearts.
1. It is futile to compare your inside to another's outside; we are all outsiders on the inside.
2. Even if it's applying lipstick with your cleavage, take pride in your small accomplishments.
3. Don't take Ducky in your life for granted; true friendship will always outlast fleeting romance.
4. Face life's little humiliations with a dramatic roll of the eyes and move on.
5. Bite your lip to bring clarity to confusion.
6. Never trust the pretty rich people; they really
don't
care about you. No, really. Unless, of course, they are played by Molly.
7. Be open to inspiration from the most unlikely sources, even the geek in braces.
8. When life hands you ugly pink fabric, make yourself a hideous dress and dance!
John Hughes, you're my hero.